Retail's Big Show - NRF 2023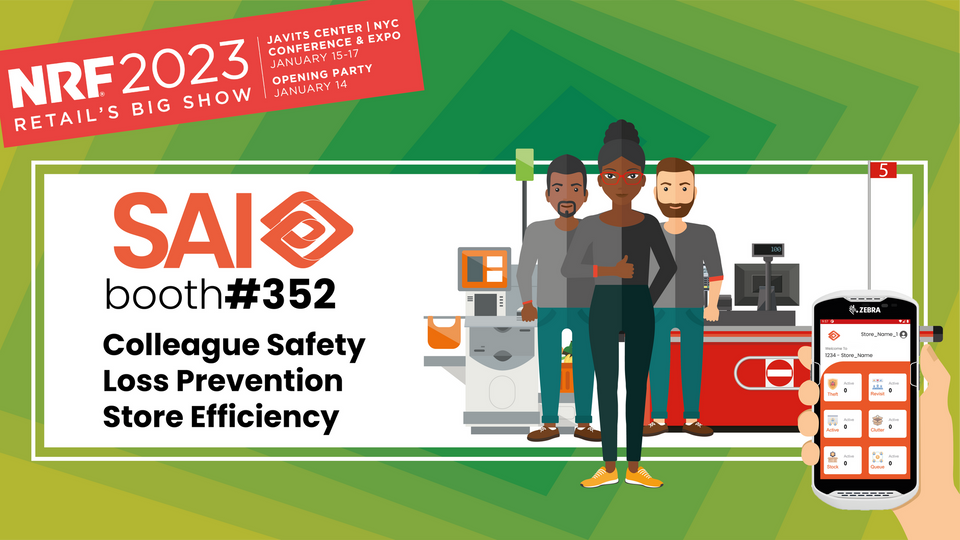 This year we will be back at Retail's Big Show - NRF 2023, and we want you there with us!
After COVID enforced many exhibitors to pull out of the show last year, we are hoping that this year will be bigger and better than ever. We are looking forward to reconnecting with old friends as well as making new connections and forging fresh relationships.
You will find us at booth 352 in the Startup Zone, where we will once again be showcasing our industry leading computer vision solutions, sharing statistics and insights about the increasing value of theft from stores, and demonstrating how your stores can operate more safely, profitably and efficiently.
Retail's Big Show is where an entire industry gets inspiration from the biggest names in retail and beyond, experiences breakthrough technology firsthand, forges partnerships that break you away from the pack and makes a plan for action that not only sets you up for success but sets you apart from others.
There are two ways to join us:
1. Get 20% Off a Full Conference Pass
This pass offers access to three floors of exhibitors and installations, a host of networking programs and 170+ sessions. NRF 2023 sessions span across three days and are designed to inspire as well as instruct, featuring leading retail industry leaders from a variety of retail roles, partner companies and more. The Full Conference Pass gives you access to it all!
As our guest, you are eligible for a special code that saves you 20% on registration.
Click on the link below and use code 10310 to get this exclusive deal.
2. Get a FREE Expo Pass
This pass lets you discover the latest retail technologies and find the right solutions and partners. Your Expo Pass includes access to 800+ exhibitors, 100+ Exhibitor Big Ideas sessions, the NRF Innovation Lab, Startup Zone, the Opening Party in Times Square and more.
We look forward to seeing you in person!