NRF 2023 Summary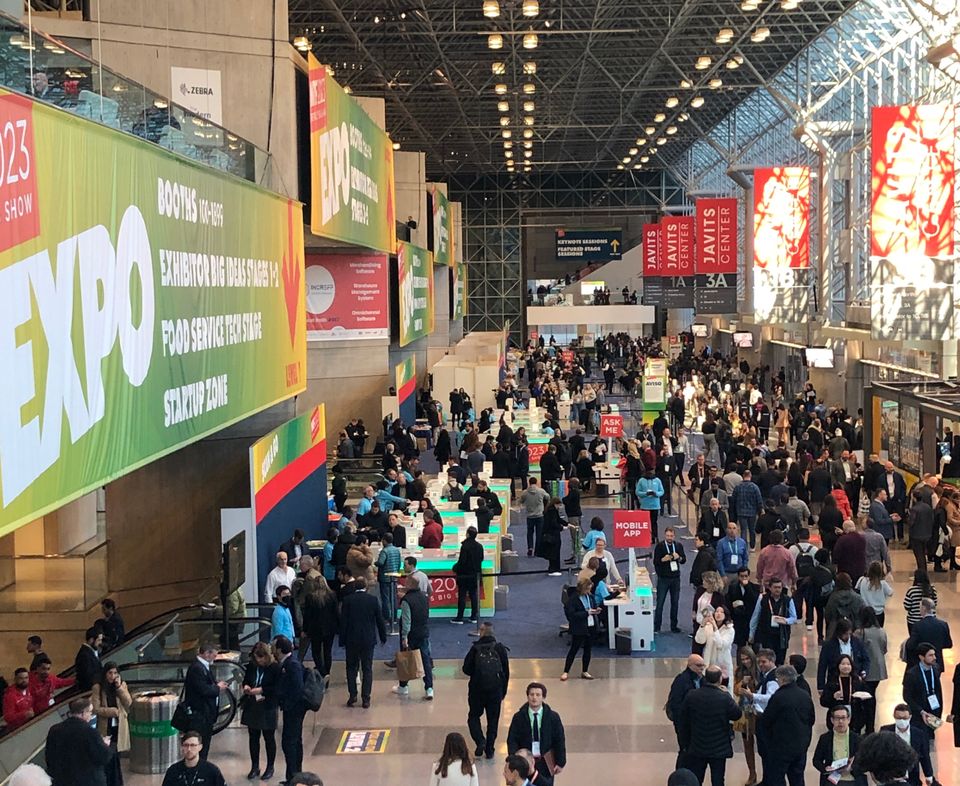 Retail's Big Show comes roaring back.
This was our second year exhibiting at NRF, having made our debut in the Innovation Lab last year. Attendance then was hit by a spike in COVID cases which led to many major players pulling out at short notice. This year, it seemed like everybody had returned and brought at least three friends with them. From early on Sunday morning to late into Tuesday afternoon the Javits Center was bustling with retailers and vendors, journalists and bloggers from all around the world.
The overall effect was described regularly to us as "overwhelming" - retail is a complex industry and vendors had come to address each of its facets with a wide array of ideas and services. In the Startup Zone alone there were over 70 companies showing solutions covering digital and physical spaces. As a post-pandemic barometer, it is interesting that the largest share of startups are working predominantly in in-store technologies.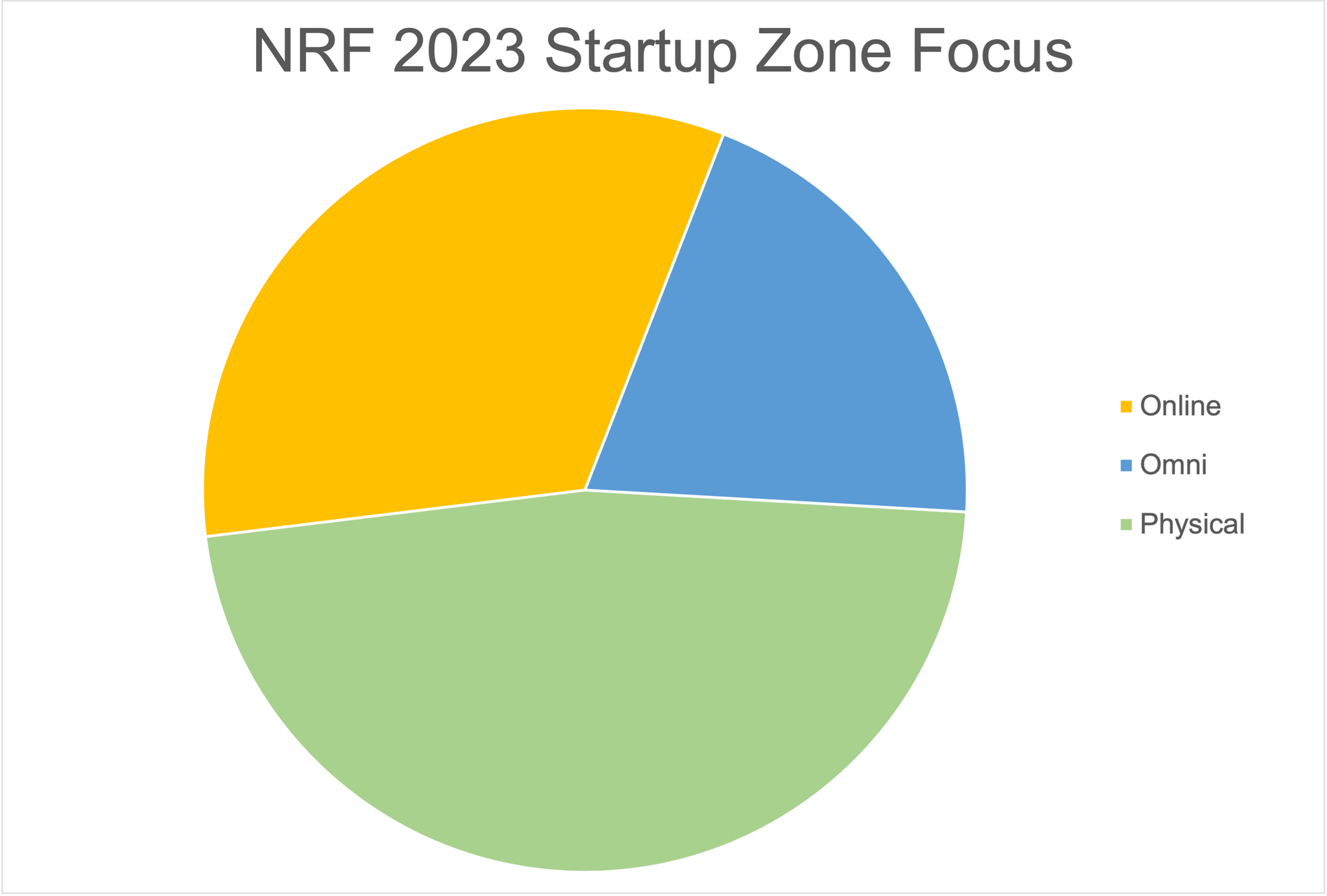 So while investors are clearly keen to put their money into changing our physical stores, it was particularly noticeable to us just how widely computer vision is being touted as a core technology. We have long believed that cameras generate a huge amount of untapped data that can be used to enhance store operations - it is especially pleasing to see others with the same view.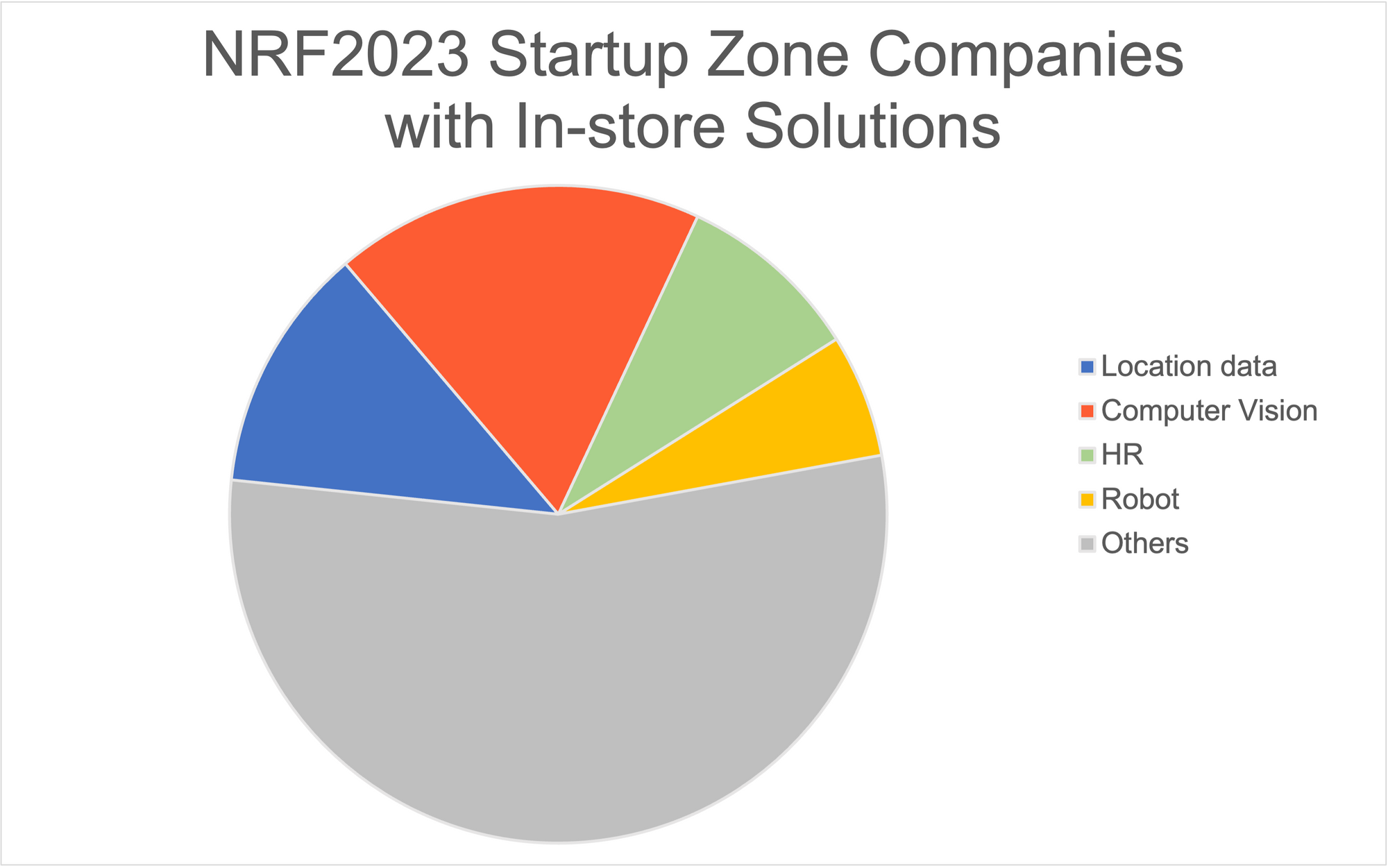 Our team on the stand were kept incredibly busy chatting with retailers from around the world who were keen to understand the capabilities of our solutions and the potential benefits of deploying computer vision systems into their stores. A recurrent topic of conversation was around an protecting stores against an expected increase in theft caused by the global cost of living crises, however there was also a big interest in monitoring and managing customer journeys through stores. The proven flexibility of the SAI platform, along with the scalability of our hyper-efficient processing, put us in a tremendous position to bring tangible bottom-line benefits to our customers' businesses.
To schedule a demo and to kick off your computer vision journey, click here.