Book your NRF2023 demo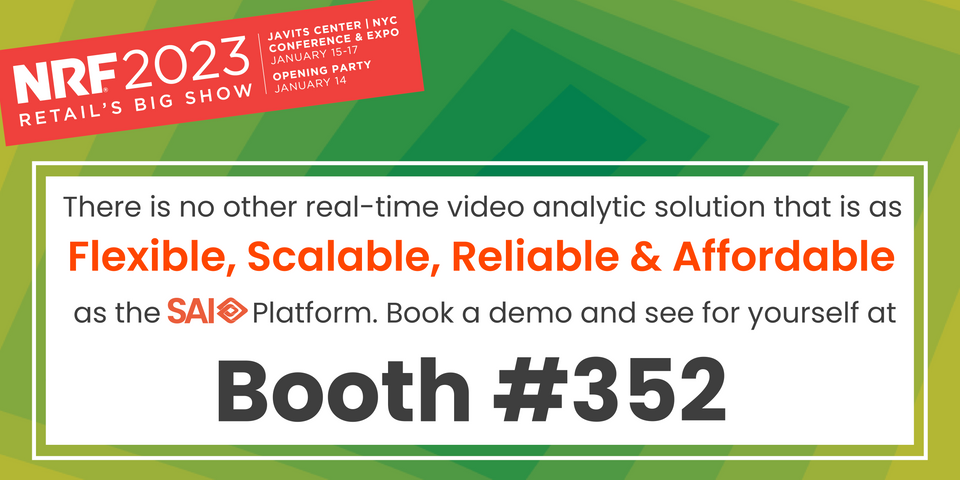 There is no real-time video analytics solution for retail that is as flexible, scalable, reliable and affordable as the SAI Platform.
Join us at Booth 352 to see why our technology has already been embraced by some of the world's leading retailers as they look to:
Safely and effectively tackle shop theft, reducing stock losses by as much as 80%
Automatically identify and act to reduce the harm caused by aggression directed towards store staff
Detect and prevent deliberate misuse at Self Checkouts and costly mistakes at staffed cash lanes  
Our modular approach to embedding cutting-edge computer vision capabilities has been entirely led by our customers - top class retailers like you. Join us at NRF and find out just how important it is to join them in deploying an AI solution with a huge bottom-line impact.