SAI Joins NVIDIA Inception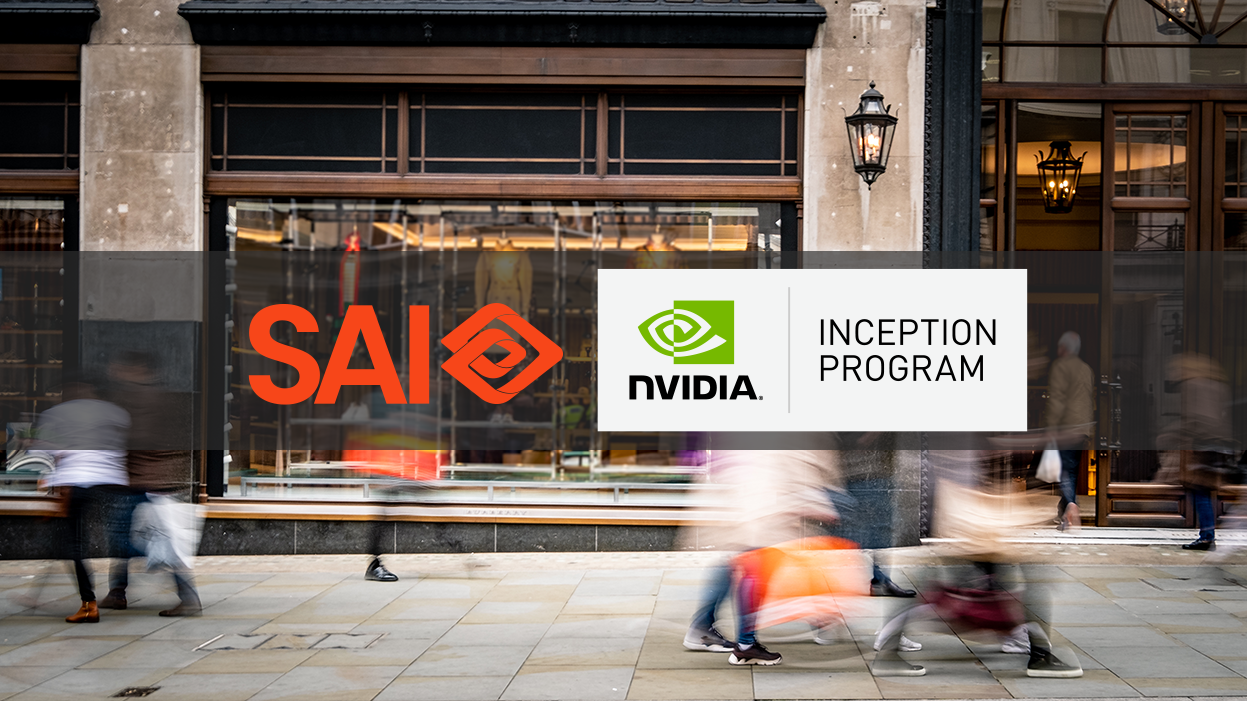 SAI has been selected to join NVIDIA Inception, a program designed to nurture startups revolutionizing industries with technology advancements.
SAI has developed a platform that overlays computer vision AI on top of existing CCTV feeds to help retailers prevent theft, recapture lost sales, and improve operational effectiveness while enhancing the safety of customers and employees. The platform is powerful enough for big-box stores, but streamlined enough to operate within a convenience outlet.
NVIDIA Inception will allow SAI to collaborate with industry-leading experts and other AI-driven organizations as it continues to develop use cases and push the boundaries for computer vision in retail applications.
"We are excited to become part of NVIDIA Inception, joining a global community focused on innovation and excellence. There are enormous opportunities ahead of us and it is imperative that we keep as close as possible to the cutting-edge in terms of technology as well as in our thinking," said Abhijit Sanyal, SAI's CTO. "We are always working to make our system as efficient as possible but working closely with NVIDIA gives us amazing insight as we tailor processing requirements to our customers' business needs."
NVIDIA Inception helps startups during critical stages of product development, prototyping and deployment. Every NVIDIA Inception member gets a custom set of ongoing benefits, such as NVIDIA Deep Learning Institute credits, marketing support, and technology assistance, which provides startups with the fundamental tools to help them grow.