Preventing Falls, Slips and Trips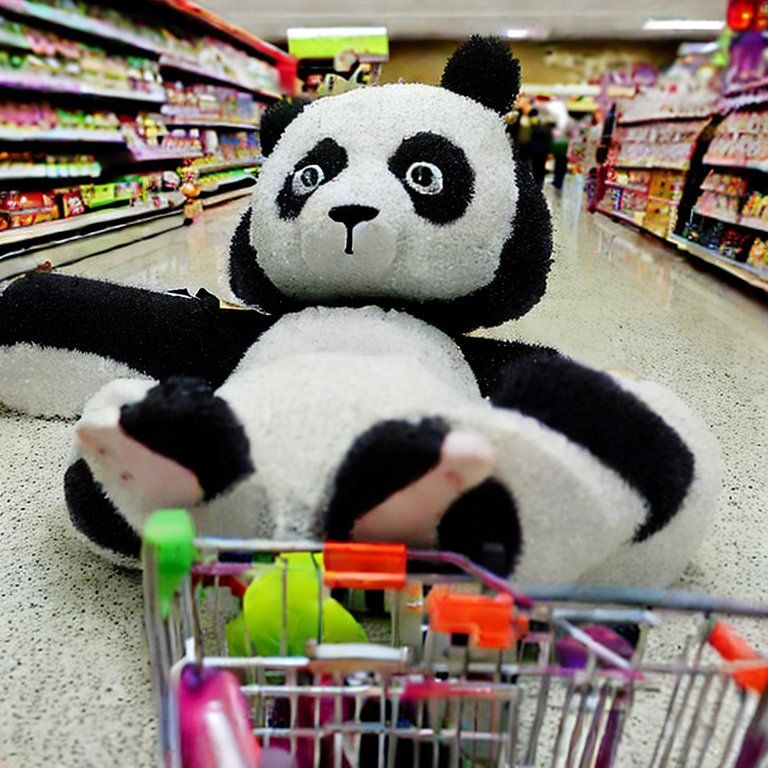 Retail is the third most dangerous industry in terms of non-fatal accidents and injuries. SAI's computer vision platform can help retailers quickly identify potential trips and slip hazards, reducing their exposure to a $6bn problem.
From being very young we are advised that "Accidents will happen". It is worth noting that saying so after the fact is of little consolation, particularly when nursing a painful injury.
In retail, it can often seem that everything is lined up specifically to make accidents happen:
the special mix of harried store staff and hurrying members of the public
the unique commercial demands placed on floor space
the movement of products using different kinds of machinery, from shopping carts to forklift trucks
the variety of liquids, gels and powders all ready to burst from their packaging and defy the stabilising effects of friction
It is no wonder then that the statistics around accidents in the retail industry are truly eye-opening.
Categorising Risks
As far as shop workers are concerned, retail ranks as the third most dangerous industry in terms of the number of non-fatal injuries. In the US in 2021 there were 156,000 injuries reported, along with 263 deaths - at a population level this equates to around 140 accidents per 100,000 employees per year.
The majority of injury-causing accidents fall into three categories:
Over-exertion (usually lifting and handling issues)
Contact with objects and equipment (bumping into things)
Falls, slips and trips (tangling with friction and gravity)
This last category is by far the most costly to businesses.
Even seemingly innocuous falls are quite likely to result in bruises, dislocations, sprains, and even broken bones. On average, a colleague will take ten days off work to get over the affects of a fall, making up about 18% of a firm's time-loss costs.
Where customers slip or fall in a store, compensation for the accident will average out at around $20,000 (£15,000). These incidents have been shown to make up 50% of a company's general liability losses.
And 'liability' is the key here. It is rare (although not impossible) that customers will be involved in over-exerting themselves by lifting products without first having sought out or being offered assistance, thereby arguably reducing a retailer's fault in such an incident.
Similarly, a customer colliding with a static fixture in a store is more likely to be due to a lack of attention than, say, poor design or construction.
Slips, trips and falls, however, are much more likely to be attributable directly to poor maintenance of a space - uneven flooring, forgotten or discarded objects, or spillages of liquids, gels or powders.
Managing Risks with Training and Technology
The most obvious way to tackle workplace injuries is through staff training, raising awareness of hazards and explaining safe working practices. Unfortunately, all the evidence shows the number of accidents of all kinds has remained stubbornly consistent for the last decade. It seems that training can get us so far, but not farther.
Training customers on these issues is out of the question, too. Retailers want the public to see their stores as welcoming places in which they can safely spend their time and money. Highlighting potential dangers in each location is not seen as winning marketing strategy.
Companies are increasingly turning to technology to help them identify and manage risks within stores, to keep people safe, and minimise the costs associated with accidents.
On one level, there are a number of apps and software services available to help workers ensure theirs is a safe workplace. The National Institute for Occupational Safety and Health (NIOSH) in the US has developed tools to help with safe lifting and handling and to ensure noise levels are within safe limits, for example. Other companies have built tools to analyse spaces and workflows to identify potential hazards and prioritise solutions.
The downside of using apps is that they are only active for short periods, while accidents are waiting to happen throughout the working day.
Always Available and Aware
Computer vision systems, such as the SAI Platform, have the benefit of 24x7 availability and awareness. They can be trained to instantly identify all manner of slip and trip hazards, alerting staff to breaks and spillages or discarded objects cluttering walkways.
Using existing cameras, these solutions use artificial intelligence and machine learning to "see" changes in conditions. Warning messages, including images or video and location information, can be despatched within seconds. Clean-up teams can be in action within a few moments, drastically reducing the chances of a painful and costly accident taking place.
Increase Safety & Reduce Costs
Slips, trips and falls in the workplace cost businesses an estimated $6bn a year in lost hours and compensation claims. Keeping shops safe and efficient boosts staff and customer retention and can dramatically reduce public liability claims.
As well as being a key technology enabling loss prevention and the detection and reporting of violence and aggression, computer vision systems are perfectly placed to limit the pain and expense related to bruises and broken bones.